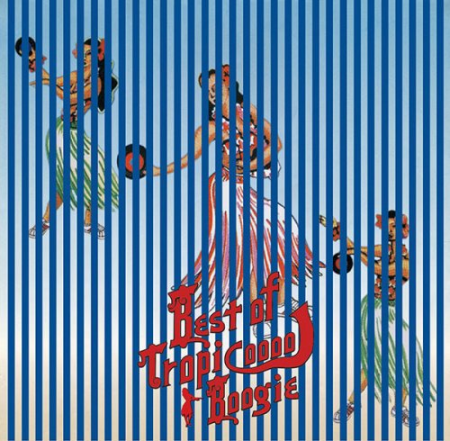 Artist
: VA
Title
: Muro - Best Of Tropicooool Boogie
Year Of Release
: 2014
Label
: 11154
Genre
: Jazz, Funk, Soul
Quality
: Mp3 320 / Flac (tracks)
Total Time
: 01:12:40
Total Size
: 184/585 Mb
Tracklist:
01. Rivage - Strung Out On Your Love
02. The Kay-Gees - My Favorite Song
03. The Quadraphonics - Betcha If You Check It Out
04. The Imperials - Who's Gonna Love Me
05. Ernie Story - Disco City
06. Zaras - Best Years Of My Life
07. Nancy Holloway - Swearing To God!
08. Ted Coleman Band - If We Took The Time
09. Starbuck - A Fool In Line
10. Mighty Ryeders - Evil Vibrations
11. Soleil - Danse Danse
12. Jon-Wite Group - At Least We Had Each Other
13. Archie James Cavanaugh - Make Me Believe
14. Spice - The Last Time
15. Standing Room Only - Sacrifice
16. Bobby Caldwell - The House Is Rockin
17. The Modulations - I Can't Fight Your Love
18. The Whispers - In Love Forever
19. Rideout - Someone Special
20. Ghalib Ghallab - Minnesota Lites
21. Joe Bataan - Call My Name
22. Nicole Willis & The Soul Investigators - If This Ain't Love (Don't Know What Is)
Japanese hip-hop producer, remixer, DJ, beat digger.
Born: 25 March 1970 in Kawaguchi, Saitama Prefecture, Japan.
Takayoshi Murota, better known as Muro, is well known for his crate digging for old records in order to (re)create new ones. Also known for having released very many 'mixtapes' on various formats, using sections and breaks from funk, soul, disco, and very many other sounds, all done in creative and interesting ways.
When DJing live, Muro also is known for often doing 7"/45-only DJ sets, playing anything and everything; from disco to boogie to funk to soul.
He also releases lots of limited edition vinyl releases, again often on 7"/45 format, across a great deal of micro labels, and pressed in highly limited amounts - much like the many DJ mixes he releases.
VA - Muro - Best Of Tropicooool Boogie (2014) 320
VA - Muro - Best Of Tropicooool Boogie (2014) Lossless
DOWNLOAD
(Buy premium account for maximum speed and resuming ability)
VA Muro Best Of Tropicooool Boogie (2014)
Jealous of My Boogie Lucian Piane | Uplifting Only Fan Favorites 2013 2014 Mixed By Ori Uplift 2014 FLAC | Frankies House Divas On the Spaceship Terrasse Ibiza 1994 2014 2014 | watch boogie town online free on the dare wall | watch boogie town online free no registrations | watch boogie town online free | free download 2014 fifa world cup brazil game ps3 2014 | Download HILLBILLY BOP BOOGIE | Boogie Belgique torrents