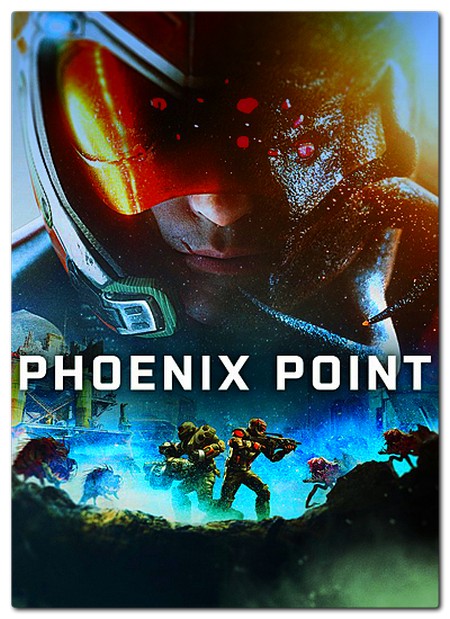 2019 | PC | Developer & Publisher: Snapshot Games | 10.05GB
Interface language: Russian / English / MULTi8
Voice Language: English
Genre: Strategy (TBS) / Tactical / RPG
Phoenix Point is a new strategy game from the creator of the original X-COM series. The game consists of turn-based tactical battles and a global strategy in the battle against a terrifying, alien threat.
At Phoenix Point, players will have to engage in a desperate battle to protect the Earth from a mutating alien threat. At Phoenix Point, you will find turn-based tactical battles on procedurally generated maps and resource management on a global scale, endless possibilities for re-passing and the most difficult tests.
After a global environmental disaster, a virus called "Pandora" appeared, which began to turn all life, including humans, into disgusting mutants. Unable to stop the spread of the virus, much of human civilization was destroyed. Only small enclaves remained, separated by their principles and vast distances. The ancient organization "Project Phoenix", created in the event of a global catastrophe, is the only hope to unite humanity and free the planet.
Manage Phoenix Project from your Phoenix Point base. Explore and develop new technologies and methods, plan operations, create alliances to unite the planet, or simply destroy your competitors. You must save the planet and restore civilization, but an alien threat can be much more serious than it seems at first glance.
Game Features:
- Mutation of an alien threat: fight with constantly changing aliens who adapt to your tactics and do not give a break, even when your team becomes more powerful and technologically advanced.
- Discover the secrets of the Pandora virus: in Phoenix Point you will find a complex narrative with several endings that the player can open only after a few walkthroughs. Discover the secret of the origin of the mutants, the Pandora virus and the Phoenix Project organization itself through research and diplomacy.
- Develop diplomatic relations: Project Phoenix is ​​not the only organization trying to regain Earth. The militaristic New Jericho faction, the mysterious Followers of Anu and the technologically advanced Sanhedrin organization offer unique rewards for cooperation and threats to their opponents. You have to decide how to interact with them, and whether to do it.
- Take control on the battlefield: in Phoenix Point you can not only equip and command units, but also directly control your soldier's shots in battle due to a unique free aiming system. Aim for weak spots, weapons, valuable items or just the body of opponents.
- Next-generation technology with a classic pedigree: Phoenix Point was developed by Julian Gollop, who created the X-COM series in the 1990s. Phoenix Point has become the best game in its class, keeping the spirit of X-COM and updating visual elements, technologies and systems to modern standards.
Features of repack:
Based on the release of HOODLUM ;;
Nothing is cut / re-encoded;
Game archives are not opened;
Game Version: 1.0.54713;
Change the language in the game settings menu;
Installation time ~ 3 minutes;
SYSTEM REQUIREMENTS:
Minimum:
OS: Win 10, 8 and 7 not lower than SP1 (64-bit)
Processor: Intel Core i3 / AMD Phenom II X3
RAM: 8 GB RAM
Video card: Nvidia GeForce GTX 660 / AMD Radeon R9 270
DirectX: Version 11
Disk Space: 21 GB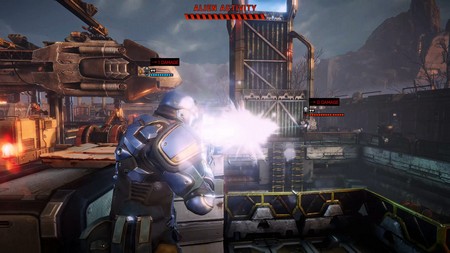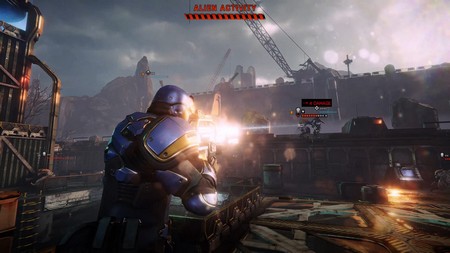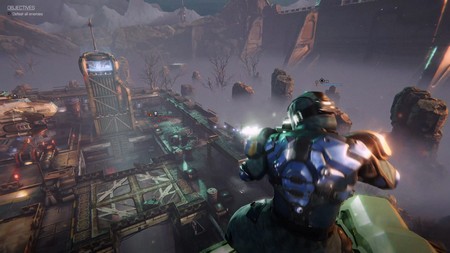 DOWNLOAD
(Buy premium account for maximum speed and resuming ability)
Phoenix Point v1.0.54713 Repack by xatab
The Bat repack | Nhl 12 Super Mod Repack By Ispanec | RePack by ira1974 | pc jet set radio repack | la noire repack | I Black Box Repack Official Black Box Repack site PC games and PC repacks htm | diablo II repack | darksiders repack rar | Photoshop CS6 RePack | jet set radio hd repack mediafire